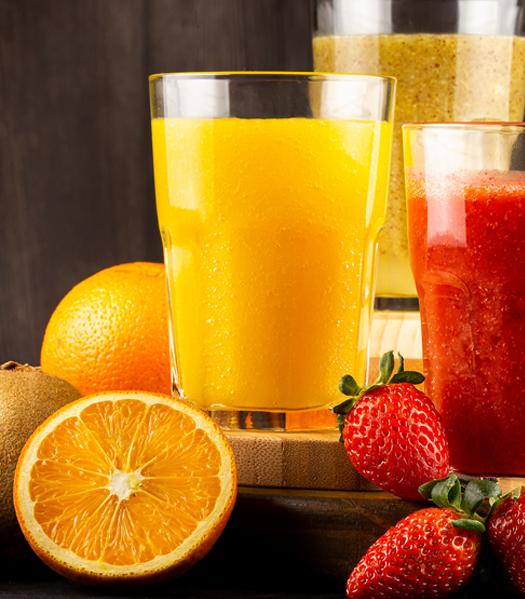 Fruit and vegetable juices, nfc (not from concentrates)
Fruit and Vegetable Juices NFC ("Not from Concentrate") are juices directly obtained from fresh or frozen fruits and vegetables by squeezing, pressing or centrifuging. They are not concentrated or produced with adding water, artificial flavours, sugar and preservatives. The juices can be naturally cloud or clear.
The fruit and vegetable juices NFC are processed in a manner that does not alter the nutritional, health and taste values.
Apple juice NFC for example is characterized by a high content of pectin (fiber), vitamin C, as well as antioxidants.
We offer the followed Fruit Juices NFC:
JUICES NFC
1. Apple Juice
2. Sour cherry Juice
3. Raspberry Juice
4. Strawberry Juice
5. Wild Blueberry Juice
6. Cultivated Blueberry Juice
7. Black currant Juice
8. Red currant Juice
9. Aronia (Chokeberry) Juice
10. Blackberry Juice
11. Rhubarb Juice
12. Cranberry Juice
13. Pomegranate Juice
14. Orange Juice
15. Grapefruit Juice
16. Elderberry Juice
17. Beetroot Juice
18. Tomato Juice
19. Carrot Juice (orange)